DOWNLOAD THIS guide to give you a head start on your DAM implementation.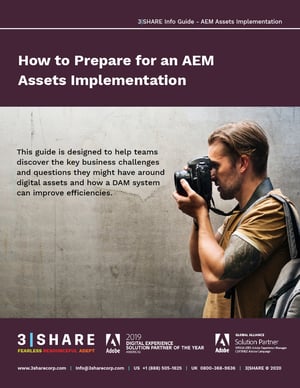 We know there are many considerations and situations to prepare for with an implementation of any kind. So, if you're considering an implementation of AEM Assets, we're here to help!
Download our useful guide which will help your team think through key business challenges, identify priorities and eliminate potential headaches, ensuring a smooth and sane implementation.
Fill out the form on the right, and get your Assets Implementation guide or Contact us and an AEM Sites specialist will be happy to assist.